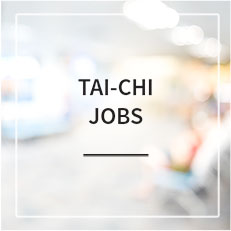 A NEW WAY TO JOB SEARCH
TAI-CHI wants to help you find work and manage your career. We are not just your typical recruiting firm that treats people like a number. We truly care about you as a person and will give you personalized support throughout the entire job process.
TAI-CHI takes the stress out of job hunting by doing the work for you. We will become familiar with your skills and goals and then match you with not just any job, but the "right" job. Your ideal job will allow you to showcase your talent as well as foster career advancement. And most importantly, you will enjoy the work we find for you.
TAI-CHI offers FREE Career Coaching & Counseling (C3) to put you on a path to achieving all of your career goals. Employees can also take professional development courses through TAI-CHI University, as well as earn certifications and set up internships.
Search our database of current job openings. Or send us your resume and we'll contact you when a position that is a good fit opens up.
---