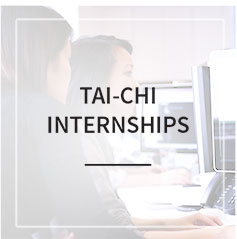 REAL WORLD EXPERIENCE
Internships over the past decade have dramatically dropped and students in their final years of school find it difficult to gain the work experience needed to prepare for entry into the workforce. TAI-CHI'S Apprentice Internship Program places interns at companies at no cost to the college, the intern or the employers. This partnership is paid for by internal funding sources. This program allows individuals to gain invaluable hands-on experience while working side by side with seasoned mentors. Contact us today to take advantage of this great opportunity!
---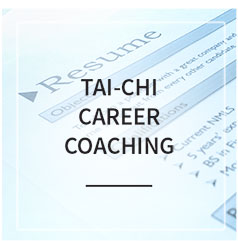 FREE CAREER ADVICE
Outgoing executives typically receive "outplacement services" during career and job transitions. Corporations often times pay $15,000 – $20,000 for this service. Most professionals, however, never receive such helpful career coaching. Whether you are just starting out or are a seasoned worker, TAI-CHI'S Career Coaching & Counseling (C3) Program will give you the tools and information you need to better manage your job search and your career. C3 is a complimentary Five Step Program to assist you in achieving your career goals.
---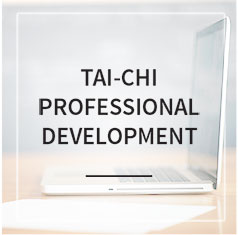 E-LEARNING
TAI-CHI will soon be offering a wide variety of online courses to help professionals gain knowledge and develop skills for career advancement. These online courses help individuals develop their personal skills, professional skills and technical skills and knowledge in both Human Resources and Information Technology. Check back for updates on our e-Learning program.
CERTIFICATIONS
Are your certifications current? Looking to add new certifications to your resume? TAI-CHI will be offering a variety of teaching and testing methods to help you gain the certifications you need to be an experienced and marketable employee. Check back often for updates on our Certification program.